Ayurvedic-inspired spices? IrieVeda spice blend review
Posted On April 27, 2023
Ayurvedic Inspired spices? IrieVeda spice blend review
Are you looking to add some spice to your life or want to keep things allergen-free?
Let's see if our event and spice blends are the right option for you. 
Hi, I'm Ben with the OMTimes Shopping Network, and in this video, we're going to be profiling IrieVeda and its spice blends.
Company Background
IrieVeda is a small-batch spice blend company based in West Chester, Pennsylvania. They roast and process all organic spices in-house. But aside from focusing on quality, the company also boasts that all of their blends are free of the 23 major allergens, salt, sugar, and gluten, and all blends are FODMAP safe. 
The company was founded by Tashelle Darby-Wong, who was born in Jamaica and has a Desi background.
When Tashelle's son developed allergies, she had to change the way she cooked, but she didn't want to sacrifice on flavor. With these new restrictions, Tashelle was inspired by memories of her grandmother cooking and processing every spice for each individual meal to start making her own spice blends based on the principles of Ayurvedic medicine. 
About the name
The name of the company also reflects the blending of Jamaican and Indian culture from Tashelle's background. The name combines Irie, which is Jamaican Patois, meaning cool or All right, with a beta which is Sanskrit for knowledge. So when you put the two together, you have what the shell calls positive knowledge. 
Available products
Right now IrieVeda offers six proprietary spice blends and multiple whole or ground individual spice mixes. They have a quiz on their website which can help you decide which spice blend is right for you. I took it.  I got the old world roast blend which is a mix of basil, thyme, oregano, marjoram, rosemary, fennel, lemon peel, curry leaf, and white pepper, which is basically a kicked-up version of herbs Provence. So, I'm thinking rose something and stews, and I had the chance to try it, and it worked great in both of those. 
Product Description
All the blends come in very solid glass jars with wooden lids, and you can purchase refills of the spice blends like how many plastic pouches the blends are mixed on the principles of Ayurvedic medicine, which is an Indian medical system that has been in practice for over 3000 years. Every blend jar comes with an ingredient Veda section which explains the iron Vedic principles behind each ingredient's inclusion.
 Now on to our OM ratings
Sustainability
I appreciate that the jars are built to last and that the lids are wood and that they do encourage you to reuse the jars by selling refills.
Ethics
 Since they do all of their processing in small batches and it's a family-run business. The main concern would be where they sourced the spices from. The company says that they either source their ingredients from Fairtrade organic farms in Sri Lanka, but because the company is based in Pennsylvania, they also do source some ingredients locally from there.
Accessibility
 All of the spices that they use are organic, and they are very conscious of trying to make sure that things are allergen-free, everything is very clearly labeled, and all the processing is done in an allergen-free facility. The blends are also gluten-free, and there is no added salt or sugar. All the blends are also FODMAP safe. They are very inclusive and conscious of the dietary restrictions or needs of their customers.
Packaging-wise, the jars are a little dense, and they could have a bit of a tight seal. So if you have a little bit of limited risk mobility, I would recommend possibly opting for the pouches, which are much easier to open.
Affordability
 At the time of recording, the spice blends and jars cost $12. Spice blend refills range from 11 to $10. The blends come in half-cup measures, which is a pretty solid deal, especially for ingredients that are organic and are processed in small batches. Individual spices range in price from three to $10, and most are available either whole or ground. It seems like the individual spices just come in pouches. 
Spices are expensive, and as somebody who uses a lot of spices, I would say that this price for whole spices or individual spices is very reasonable, and the price for the jars is pretty great because these are half cups. These are pretty significant jars. These are high-quality spices, and these blends definitely add flavor to a dish.
I like the variety in the spice blends and the options to go with, either sweet or savory. And personally, purely for flavor, I would recommend adding a little bit of salt just to kind of get the most from the ingredients, but you know that it's still gonna be less high in sodium than if you bought a salt-added spice blend. 
Aesthetics
I really do like the design of the packaging. I think it's fun; it's vibrant. The jars are pretty to look at, and I think that fun and vibrant is kind of what you want your cooking to be.
Who is this for
 I think that this product combines a couple of needs because you have allergen-free, FODMAP safe, no sodium, no sugar, And you also have a convenience spice blend. And often, those two are two separate things but here they are really brings together, creating a high-quality, flavorful and healthy spice blends. 
So you get the convenience of a spice blend with a high quality ingredients. And I would recommend this product for anybody who likes to cook and is trying to be a little bit more conscious about what they eat but still wants to get a lot of flavor. 
Outtro
If you enjoyed this video, please like and subscribe so you can stay up to date with what we're doing. Thank you for watching, and I'll see you next time.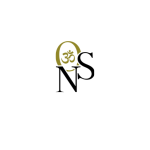 OMTimes Shopping Network was created by OMTimes to bring attention to products and services designed to positively impact society. Follow Us On Facebook,  Instagram,  Pinterest, and Youtube.