Collagen meets Sea moss with Organics Nature
Posted On May 1, 2023
Collagen meets Sea moss
OSN tries Organics Nature
Hey folks, this is Bia from the OMtimes shopping network, and in today's video, we'll be trying out sea moss collagen shakes! 
Product
We received two different products from Organics Nature to try. Sea moss gummies with Bladderwrack and burdock root in the berry blast favor. And collagen powder with sea moss in the flavor of chocolate and coconut. The world's first collagen peptides and Irish sea moss. You can put it in a smoothie and bake with it. And it comes with a little scooper inside.
Background
Organics Nature is a family-owned immigrant business located in Maryland, Baltimore, the company that primarily makes sea moss products.
Why collagen is popular
So collagen supplements are a pretty popular supplement these days because collagen improves the health of hair, skin, and nails. Which are things that generally keep you looking younger for longer, so people are really looking at collagen as a potential fountain of youth.
What we know about collagen
But most of the research on collagen is about how it relates to joint health. There is not enough research to show what happens to collagen after we consume it. Because when consumed, collagen is broken down into amino acids, and our body uses it wherever it needs protein.  So it's hard to tell whether the collagen we consume is going to our joints, our skin, or our hair. We just don't know.
Our bodies produce collagen, but we produce less as we age. According to the Harvard School of Medicine article I read, there is no evidence of the negative side effects of taking collagen supplements. We can hope that more research is done in the future to verify these potential benefits of taking supplements. 
The vitamins
The vitamins taste like a little snack. So I can really see how this would be easy to implement into your diet. Unless you're not really into sweets at all. 
The powder
I went ahead and made a shake with this powder with just sesame milk and cold but not a quite frozen banana. The powder not only has collagen in it but also has sea moss. We have done a review of a different sea moss product before. If you're interested in sea moss products, check that out. As we mentioned there, if you plan to consume sea moss regularly, it's always best to consult with your doctor to make sure it doesn't interact with any medications or conditions you may have.
PROS:
It's super tasty, with no hint of sea moss at all, not that it's a bad thing. You just don't taste it. I would be interested in trying out the other flavors as well.
CONS:
The only con with this product is that it's not vegan. Collagen can only be sourced from animals. You can get plant-based collagen products, but they don't include actual collagen, just the ingredients that the body needs to make collagen.
That's all I have for you today.  If you liked this video, please like and subscribe so you can keep up with us. Thanks so much for watching; I'll see you next time.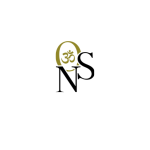 OMTimes Shopping Network was created by OMTimes to bring attention to products and services designed to positively impact society. Follow Us On Facebook,  Instagram,  Pinterest, and Youtube.