We tried Alcohol-free cocktails
Posted On May 25, 2023
We tried Alcohol-free cocktails by Muddle & Mint
Hey, are you here for a good time or a long time? 
Hi, I'm Ben with OMTimes Shopping Network, and Muddle and Mint think that they have an answer to that, and it's both. Alcohol-free cocktails.
Background 
Muddle and Mint is a Minnesota-based mocktail company. They currently have three flavors, green tea mint, Grapefruit rosemary, and Hibiscus sage.
According to the co-founder, Hally Turner,  she was inspired to start the company when she kind of aged out of drinking, but she didn't want to stop hanging out with her friends that enjoyed alcohol. And she also feels that nobody should have to feel like they are excluded because they don't drink.
The product
We received one of their mocktail sample boxes which comes with one of the three flavors. It was shipped in a pretty small, compact cardboard box with just the cans and a little bit of paper to package them.
The company describes the mocktails as juice-forward, but they also pride themselves in adding some complexity with herbs and other additives. But they stress that they are not in the nootropic adaptogen game. They don't add caffeine to them, not even the green tea. These are meant to be enjoyed as a  straightforward drink. They come with very simple ingredients and well-thought-out flavor combinations. They are also adaptable, each drink can be enjoyed on its own, but they also encourage them to be used as mixers or either non-alcoholic or alcoholic beverages.
The website and blog include a list of recipes for each of their drinks. We had the chance to try out all three of those flavors and how is that went.
Pricing
In terms of pricing, everything is 10 dollars, whether that is a four-pack of cans or a 32-ounce bottle, or the three-pack sampler.
Cons/Caveats
In terms of cons or caveats, right now, they are not widely available. If you are in Minessota or around Minessota, there are retailers and restaurants that do carry it. If you are not in the upper midwest of the united states, you will probably have to order directly. For retailers or restauranteurs, the drinks are available wholesale through Fair.
I do appreciate the simplicity of the ingredients and simplicity of the packaging and all that. I would personally like to see a little bit more in the way of 3rd party certifications to attest to the quality of the ingredients and the fairness within the supply chain.
Final thoughts
Overall I think that these products do succeed in what they set out to do. They are a good alternative to an alcoholic beverage for non-drinkers who don't want to go in for a soda. I'm sure that they do function well as mixers. So whether you are a drinker or a non-drinker, if you come across some muddle and mint, I would recommend you give it a try.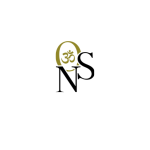 OMTimes Shopping Network was created by OMTimes to bring attention to products and services designed to positively impact society. Follow Us On Facebook,  Instagram,  Pinterest, and Youtube.