Is Sea moss good? OSN reviews Sea Moss Gel
Posted On April 3, 2023
Is sea moss good? We tried three sea moss gel flavors
[Video transcript]
Is sea moss any good? Is it good for you? Most importantly, does it taste good? 
Hi there. I'm Ben with the OM  Shopping Network, and in this video, I'll be discussing sea moss gel, and I'll be reviewing Transformation Factory's three flavored options.
First, a little background on the company
Transformation Factory, which was founded and is currently run by Alexiou Gibson. Gibson was inspired to start the company based on his own 10-year journey of weight loss and self-improvement. The company was featured in season 13 of Shark Tank, 
About the product Sea moss.
When we say sea Moss, we're really talking about Irish Sea moss. Irish Sea moss is a form of red algae that grows along rocky coastlines throughout the North Atlantic. Sea moss is using a lot of food products already because it's high encouraging and with makes it a useful thickening agent.
Now it's also getting a reputation as a superfood in its own right.
It's getting the level of hype that we're used to seeing with goji berries and spirulina, but it's nothing new. There's evidence that people have been eating sea moss for over 2000 years in the British Isles, and it's already a popular food throughout the Caribbean. Transformation Factory recommends two tablespoons a day, and that seems to be the standard amount recommended by their competitors as well. 
The sea moss gel is not shelf stable and has to be kept cold ours came with a reusable ice pack thermal bags and compostable starch-made packing peanuts.
So the packaging
the jars are made of glass, and according to the website, they can be frozen for a longer period of time. But the jars are solid little jars, and they should not be an issue with recycling or upcycling.
We received three flavors of the transformation factories sea Moss, we received dragon fruit, mango, and pineapple, and aside from the flavoring agents, the only added sweetener is agave.
So a quick caveat
Sea moss is high in iodine, and while iodine is a required nutrient, too much iodine can cause health issues and affect the functioning of the thyroid. It's better to treat this as you would any supplement and first consult with a doctor to see if it's safe for you before adding it into your diet.
In the Shark Tank segment, Alexiou mentioned putting sea moss into his grandmother's coffee. But this was our first foray into sea moss. So we went for the safe route and just put it into a smoothie.
Now on to the OM Ratings
In terms of sustainability, the containers are glass, and the shipping materials were either reusable or compostable. Sea moss as a product is relatively sustainable and ethical to source because of the way that it is harvested, which is just harvested directly from rocks at low tide.
However, there is always a concern with overconsumption and demand. There's also differences in how sea moss is produced.
It can be either farmed or wildcrafted.
Farming can be done in the ocean or in pools where ocean conditions are simulated Wildcraft and sea moss is gathered from the natural environment. There is some belief that the wildcrafted sea moss is more nutrient-rich than grown varieties. Transformation Factory's sea moss is wildcrafted. Transformation Factory is a young company and it is also a black-owned business, and I would love to see them work towards some third-party certifications at some point in the future.
In terms of accessibility
The product is non-GMO, soy-free, gluten-free, and USDA organic, according to the information you can find on their website. They are different flavors, including ones we didn't get to try, like strawberry elderberry, soursop, goji berry, and their straight moss flavor. There are also different types of ways you can consume sea moss, such as in a pill or processing the moss itself into its gel form.
Affordability
At the time of this recording, an eight-ounce jar of transformation factory see moss is available for $35.99 USD. True Sea Moss sells theirs at 12 ounces for $ 30.99,  BioVitalica sells 12 ounces for $29, and Tropical Superfood sells 16 ounces for the low $30s. So transformation factories jars are on the high end of things, but we know that they are wildcrafted sourced and also that it is sporting a black-owned business.
Aesthetics
As far as the packaging, I think that it is clear, modern and effective.
Who is it for?
Transformation factory's Sea moss gel is great for people that are interested in wellness and are looking for nutrient-rich foods that don't sacrifice on flavor. If you liked this video and you'd like to see more superfood reviews, please like and subscribe.
Thank you so much for watching, and we'll see you next time.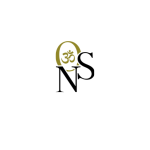 OM Shopping Network was created by OMTimes to bring attention to products and services designed to positively impact society. Follow Us On Facebook,  Instagram,  Pinterest, and Youtube