OSN Reviews Blueland Clean Essentials
Posted On March 14, 2023
OSN Reviews Blueland Clean Essentials
Blueland Review 2023
Blueland is a popular refillable cleaning and personal care product brand with the goal of reducing single-use plastics. But how do their products hold up? Check out our review below:
[Video Transcript]
About Blueland
Is Blueland the best sustainable cleaning product company in 2023? Welcome to the Home Shopping Network. My name is Bia and today I'll be giving you my thoughts on Blueland cleaning products. Let's get into it.
A little bit of background on the company. They actually have their start on Shark Tank and their mission is to create a low-waste option that minimizes single-use plastics that come from using and buying cleaning products. The idea is that you buy their forever bottles and never buy another bottle again in your life. These bottles are plastic. They're not glass. They're made from Triton, which is a BPA-free type of plastic. The bottles are lightweight and shatter-free. Besides the bottle, all you need are the tablets to dissolve in water and create your cleaners. The tablets themselves come in a wrapper made of paper and thin aluminum, which apparently is thin enough to biodegrade.
Does it work?
Well, do this work. Yes, they work for me. I know some people are worried that you have to use a lot of water and even though I do feel like these have a little bit of a diminished scent compared to some products like Pine Saw, they do work and there are many different scent options to choose from. I'm sure some are stronger than others. I personally have not tried all of them. My favorite product is the soap dispenser. They have so many different colors and even limited additions that it's really tempting not to vine more when it's sitting on your counter. It looks like plain water, but it comes out very foamy.
Caveats
Okay. There are some caveats. First, they are surface cleaners. They're not disinfectants though there are some products that are green products on the market that claim to disinfect. Most are actually just surface cleaners, so I don't think it's that big of a deal. I did have some concerns about the bottles being plastic, like what happens if you need to replace them? How do you recycle them? Well, according to the company's website, the bottles are recyclable and they even offer to give you a shipping label to return the bottles to them so they can recycle it properly.I actually think this is a great idea because it can be difficult to navigate and understand local recycling regulations depending on where you live. I'm not the first one to complain about this, but the embossed letters on the hand soap are difficult to clean. I personally have had some problems with their cleaning spray nozzles, maybe user air, but they do have replacements on the website for only $2.
Price
The kit that I have, the Clean Essentials kit that comes with the three cleaners and the hand soap is currently priced at $39. They have a larger kit called the Clean Suite that includes laundry and dish soap, and that's currently priced at $89. They also have a subscription service that saves you 10% if you choose to shop that way. I'm an agent of chaos and I only shop when I'm running outta stuff. There are some other similar products currently on the market, such as Clean Cult and Grove Collaborative.  If you have any experience with those, leave us a comment and let us know how they compare.
OM Ratings
Now for our OM ratings
Sustainability and  Ethics:
When it comes to sustainability and ethics, Blueland has a lot of third-party certifications, which shows us that their claims are reliable. So for example, they are climate neutral certified carbon neutral certified cradle to cradle, certified leaping Bunny, certified B Corp certified, and many more that I cannot list. So it seems like they're doing pretty well.
Accessibility:
Their design choice of not using glass actually makes their product more inclusive because glass can be heavy and slippery and therefore more difficult to handle. Also, the ability to receive their products by mail may reduce potential access barriers.
Affordability:
As I mentioned earlier, the kit that I have is $39 and their larger kit is $89. This may be a higher upfront cost when you buy the whole kit, the tablets themselves are only sold in packs, but average about $2 and 50 cents per tablet. To save money, you could always just buy the refill kits and use bottles that you already have at home as long as you are still using the correct water-to-tablet ratio.
Functionality:
These cleaners worked great for me as surface cleaners. They don't disinfect, so if you're looking for a disinfectant, you're going to have to shop elsewhere. These bottles are designed to look good lying around your house. I like it because there's a color coding system, even though I accidentally use the glass cleaner for everything.
Who is this for?
We would recommend these products to anybody looking to reduce their single-use plastics. OSN would also recommend it to anybody who doesn't like the strong scent of cleaners lingering in their homes. We would highly recommend it to anybody who is looking to introduce more eco-friendly cleaning products into their lives.
Your thoughts
Have you used Blueland or another refillable cleaning product service? If you have, let us know your favorite brand and the comments.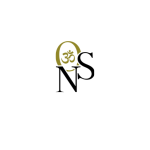 OM Shopping Network is part of OMTimes to bring attention to products and services designed to positively impact society. Follow Us On Facebook,  Instagram,  Pinterest, and Youtube